i want to share a post that had me in tears yesterday.
praying for all you mamas and littles.
Be prepared to blog-stalk. You've been warned!
and i'm extending the introduction to you.
Jeannett has a way with words...
such clarity and honesty that its humbling.
Her encouragement and heart have inspired me, as well as blessed me.
With her permission, I am sharing part of her story.
******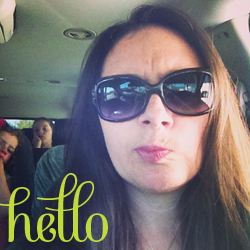 A few days after Jill's first seizure, we went to church.
A woman I vaguely recognized cooed over my girls, then not yet 1, and then leaned over, whispering "Did you hear what happened with the Gibsons?"
"Yes. We are the Gibsons."
"Oh. I'm so sorry. But you're here? At church? Already? It must have not been that bad. Thank the Lord!"
I smiled and murmured something about yes, it was all very great.
While she may have been the most forward in her assessment of our situation, I hear some version of it every time. Everything goes back to normal so quickly. Surely it wasn't that terrible. Right?
But here's the thing: epilepsy is a crazy world to live in. It's quite the roller coaster, as I would imagine many disorders and conditions can be…but there is so little understanding of what it means and what it entails, that people often don't understand or know how to respond.
People don't seem to have much of a grasp on what epilepsy even really means. In fact, I would guess most people assume a seizure is the flailing, convulsing that you see in movies and on TV. I mean, that's totally what I thought.
Until, of course, my daughter had her first seizure 2 weeks shy of her first birthday.
Epilepsy comes in many different shades, and honestly, it looks different for each sufferer. So I can't tell you what everyone else's life looks like. But I can tell you a little bit about our journey.
read the rest
here
.